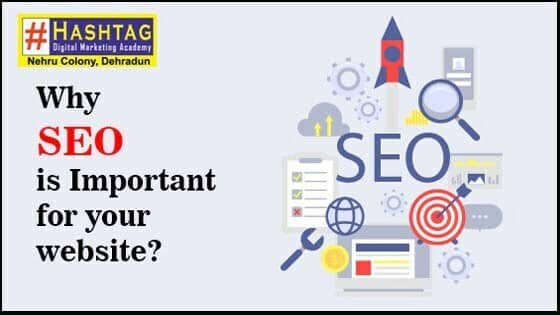 Let us first understand what is Search Engine?
We all know that we are living in digital information world which consists of variety of websites including informational websites, product websites, company websites etc. Secondly there are variety of social networking website like facebook, twitter, instagram, linkedin etc which people and companies use to connect with each other and share information.
That means there are millions and millions of websites that are there containing information which you may desire to know. Now the question arises as to which website you should be visiting? Whether that website is best for the information that your want or not?
The problem is that you cannot go to each and every website and check the same. Isn't it?
Now here comes Search Engines like Google, Bing, Yahoo etc which help you find the best website for the thing you are looking for. Basically a search engine is also a website with huge database that has indexed or categorized these millions of websites based on the information that they contain and has ranked them based on the variety of their ranking criteria, the more criteria any website fulfills that website get better rank in their results.
So whenever you are looking for information you go to the search engine suppose lets take example of Google because Google is the worlds most popular and number one search engine. So you go to Google and search for the information you need on Google and the expertise that Google has developed is that it will give you the best website results based on what you are searching for. Now your problem is solved here Google is providing you the list of websites which you can check for the information and Google has already given them ranking and the best is on the top.
Increasing Dependency on Search Engines
From the previous paragraph you would have understood that what is a search engine and how it is helping people find the best website for the information they need. Since these search engines are increasingly become accurate and convenient to use through text search, voice search, image search etc more and more people are trusting and depending on these search engines for searching information they want. With the increase in internet penetration, increasing number of smart phone users more and more people are connecting to these search engines.
Whether Google is showing your website in its results?
Till now you would have understood the importance of search engines and also that more and more people are dependent on search engines for finding what they want.
That means search engines have become the number one tools in deciding which website will get the traffic and which will not depending on the ranking they are getting in search results.  Isn't it?
Now suppose you are any business or for example lets say a travel agency providing variety of tour packages in India, you have a booking website for the same and you want people to book your Nainital holiday Package from your website. Understand that more of your potential customers would be searching on Google for Nainital holiday packages where Google is be showing them the relevant websites and people are going to those websites and doing their booking ! Now the question arises whether Google is showing your website also and are you also getting the traffic from Google or not?
What is Search Engine Optimization (SEO)
Well,  SEO stands for ' Search Engine Optimization ' and is ranking your website in search engine results or Google search results so that you also get traffic from these search engines which is absolutely free as well as a traffic which itself is looking for what you provide. The better position you rank the more traffic you will get.
And in now a days with more people doing Google searches it has become very important for websites to rank higher in search engines results to get bigger chunk of traffic and the competition among websites for the rank is very intense.  
So how do you achieve higher rank in search results?
It is by making and maintaining your website according to the criterias set by these search engines, the more criterias you satisfy the better your website will rank. A typical search engine have more than 200+ criterias which a website need to satisfy which may be related to the technical aspects of website ( Technical SEO), content related ( ON Page SEO)  or reputation related ( OFF Page SEO).
Since every business wants their website to rank higher they need to hire SEO professionals who will have the responsibility of ranking the website.
And since now search engines have become the major source of free and quality website traffic there is a huge demand of SEO professionals in the market with handsome salary and growth opportunity.
A person from any educational background can become expert SEO professional by tacking a good SEO course under proper subject expert.
If you are also interested in making a carrier in SEO field then you can join digital marketing course in Dehradun provided by Hashtag Academy which is the most recommended digital marketing institute in Dehradun.