Hey friends, If you are reading this post then you are surely a person who need a genuine answer and guidance for career option after graduation.
Without going for any kind of long article or being skewed towards one aspect I will give you a genuine guidance so that you can benefit and take the knowledge for a successful career ahead.
As you know India is a developing country with the world's second largest population, soon going to become the largest population in the world. The education sector in India is rapidly growing and so is the unemployment rate because such a big population of graduates, btech , mba, doctors and others is passing out very year but the country is not having that much of opportunity to provide a decent satisfying job to everyone.
Many times we have heard of news that for a small job like peon thousand and lakhs of people are applying with education qualification of Masters and PHD holders too !!
This shows that there is a cut throat competition for jobs in market and would continue to remain tight for future also according to government statistics and prediction.
So if you want that you overcome this situation then these are the career options after graduation you should consider.
Civil Services as career option after graduation
Civil Services mean Government services except for defence services. These services are available in central government as well as state government level and are one of the best career option after graduation and is the dream of every graduate to get selected for these services. Once you get selected you undergo training in government institutes to take on positions of IAS, IPS, IFS, IRS and more which are the best positions in government services with huge role and responsibilities as well as perks.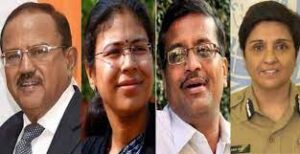 Any graduate can apply for civil services exams. To qualify for Civil services you need to clear exams conducted by UPSC or State PSC. You will face lot of competition here because the vacancies are few and the people applying for the exams will be in lakhs.  Apart from civil services exams there are many exams conducted by UPSC which are also good like engineering services exam and others. There are individual vacancies also that come from time to time through notifications of UPSC or State PSC. You need to keep track of the same through their websites. https://www.upsc.gov.in/
You can crack this best career option after graduation only if you start preparing for it seriously when you are still doing your graduation. You need to take proper coaching as well as self study and dedication. Once you pass the exams you career is set.
All the best from our side !
Defence Services as career option after graduation
Defence services are the second best career option after graduation for Officers as well as Non Officers Role. Some people and I also consider this as the best career option in life, where you are directly dedicating you life for the service of motherland with arms in hand ready to fight battle. Defence services are also government services and are highly respected because everyone can not have the guts to face the bullet on chest.
Defence services also provide you very good salary and perks.
There are many types of defence services for which you can apply
Army
Airforce
Navy
Para Military Forces
Coast Guards
The recruitment for defence services also happen through UPSC which conducts various exams for the same. Recruitment is also done through NON-UPSC Recruiting Directorates for direct entries into various cadres. The most prominent exam is
Combined defence service exam ( CDS )
Short service commission exam ( SSC )
The competition for entering into defence service is also very high. You can crack this best career option after graduation again only if you start preparing and planning for it seriously in advance. You need to train yourself physically as well as mentally. Join NCC at graduation level definitely helps in joining defence services.
Once you pass the exams and selection process you can proudly wear your service uniform and your career starts with flying colors.
Keep track of various notifications at these websites.
https://www.joinindianarmy.nic.in/ 
https://www.joinindiannavy.gov.in/ 
 All the best from our side !
Masters, PHD , Research after graduation
Are you good at the subject of your study at graduation? If the answer is yes then why not go for masters, PHD in the subject and further contribute to the stream by doing innovation in it and by become a research scholar and scientist of your subject. There is lot of scope if you continue your study and become master of the subject. Once you are master of the subject first of all more job opportunities open up for you secondly you can enter into the field of education and become a teacher or professor of the subject.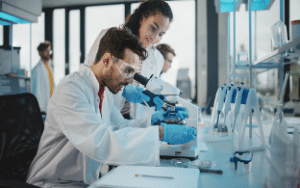 Teachers and professors get very good pay scale for sure. For science, engineer, medical graduate there is even bigger scope in doing masters, Phd and then becoming research scholars in their respective field which have vast scope and government agencies also recruit phd students in their various research establishments as researchers with further growth. Private companies also recruit various masters and phd holders in their research laboratories. MA, MCom, MTech, MEd, MD, MS to name a few.
So if you are good at your subject, you love studying then go ahead with masters and Phd become scientist of your field , there is lot of scope ahead. But success is all dependent on your performance.
Professional courses for career after graduation
Professional Courses means providing students with industry-specific practical skills that are much-needed in the industry. The aim of these courses is to give you an edge over others when it comes to going for jobs by skill-building, career development and self-improvement. Doing a professional course can be a very good career option after graduation for students. After a professional qualification new doors will open for you and your career can reach new high.
Take here a look at various professional course you can opt after graduation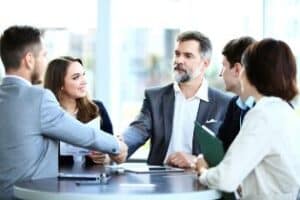 Different Professional Courses for career after Graduation
About Author – Hashtag Academy Dehradun
About Hashtag Academy – Best Digital Marketing Institute In Dehradun, Uttarakhand.
Salient Features : Digital Marketing Certification Program with Latest Syllabus, Maximum Modules with Minimum Fees, Experienced Faculty, Best Infrastructure, Individual Focus, Free Tools & Software etc.
Hashtag Academy was established 6 years ago as an institute with the noble objective to provide best in class training and education in digital marketing. Internet media marketing career opportunities are huge and increasing. We prepare our students by coaching them by the latest modules in our training sessions. It is one of the best career option available to students of any background.
We can proudly say that we are highly rated, very recognized and most followed digital marketing training institute in dehradun, Uttarakhand which has grown because of the success that our students have attained. Our core strength is the recommendation that we receive form our past students who have got the best of coaching and support  while learning here.
During the period Hashtag Academy has grown into a brand name that is recognized and synonym for digital marketing training institute in dehradun.